My name is Juri Seppä.
An award-winning Film and Media composer based in Finland.
This is my website, welcome.
I am a composer with over 20 years of experience writing music for TV, film, games and commercials.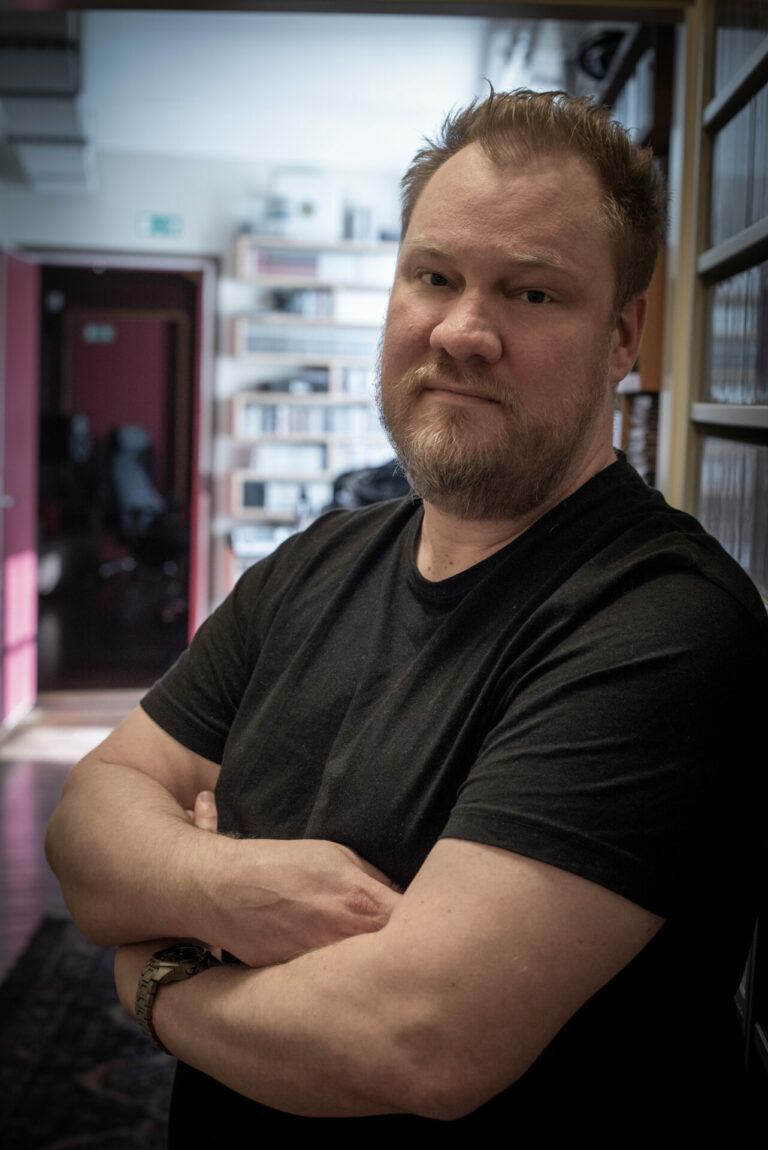 I'm Juri, an award-winning composer for Film, TV, Commercials and Games. I've been composing music since my very early childhood. First for my own bands and projects and later I started working professionally on media composing in 1998.
Combining innovative composing with acknowledged production and programming skills, I have produced many successful works that showcase my unique style.
Working alongside my brother Miska, in 2010 we collaborated on composing the score for Rare Exports; a fantasy/horror film about the original Santa Claus. Rare Exports won us the Jussi-award (Finnish oscars) for the best score. In its review Variety wrote "Unabashed orchestral sweep generally heard only in much bigger-budgeted pictures." Rare Exports was also nominated for the best score in the Nordic Film Music Awards.
Miska and I collaborated again on the action / adventure film Big Game starring Samuel L. Jackson. Big Game was also nominated for the Jussi-award. Featuring an epic orchestral score Big Game premiered in September 2015 at Toronto International Film Festival, receiving critical acclaim. It was released worldwide in 2015.
In 2017 the Seppä Brothers scored a beautiful children's film: Kanelia kainaloon, Tatu ja Patu! It was also nominated for the Jussi-award in 2017 as the best Finnish score as well as the best overall score at the Nordic Film Music Awards.
In 2018 I scored the Nordic Noir tv-series Deadwind (Netflix worldwide). This was such a haunting score for a greatly haunting crime-story. Deadwind was directed by Rike Jokela and Produced By Dionysos Films. Season 2 of Deadwind followed in 2019 and season 3 in 2021.
We composed and produced the second big one together with my dear fellow composer Tuomas Wäinölä.
The film SISU (trailer here) is directed by the genius Jalmari Helander who also wrote the script. The film had it´s Finnish premiere 26th Jan and it went over the top holding the first place for several weeks! Before the Finnish premiere the film also won the best score-award and bunch of other awards( Best movie, Best actor, Best cinematography) at the Sitges Festival in Spain. Sitges Festival Internacional de Cinema Fantastic de Catalunya. The film is distributed in the US by Lionsgate.
Long-awaited season 3 of Deadwind was just released in Finland. You can see it 2022 in Netflix around the world. (trailer here)
Finnish comedy-series Wingman season 3 was also released this fall. It was so much fun being part of this production!
I collaborated with Tuomas Wäinölä on Renny Harlins newest film Luokkakokous 3 which will be released later this year. In the beginning of the year you can also hear my score on Karkurit series produced by Yellow Film.
I composed Wingman series for a Finnish Broadcasting company and Perfect Commando series for Fire Monkey company.
I scored drama/comedy Man and a Junior, directed by Tiina Lymi and Produced by Solar Film.
I collaborated with my brother again in a drama/comedy film Happier times, Grump-film, which was released in September. It was the most watched Finnish film of the year! Huge success, huge fun!
I also composed Nordic Noir-series Bullets, directed by Pete Riski, Produced by Vertigo, Nadcon (The Bridge, The Killing) Distributed via Sky Vision.
Have a project that needs unique music?
I'm always open to new and exciting projects. Contact me if you think I could help you with your musical needs.